Homepage partly financed by European Union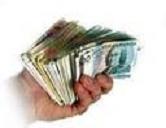 The following license prices are valid.
Day SEK 50
Week, SEK 100
Year SEK 250
Person under 15 years old is free of charge.
A map of the lake including the deep and all paths, parking places, suitable fishingplaces etc is now available at the same places as the fishing licenses.
Price SEK 100 incl. a plastic cover.