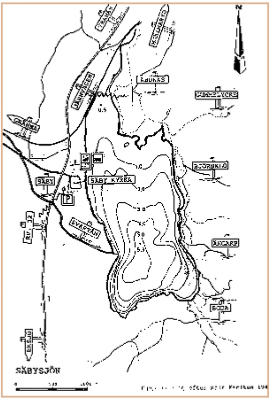 Homepage partly financed by European Union



The lake has an area of 360 ha with a maximum deep of 6,1 meter.
The north part of the lake it is not very deap. Good fishing places are on the pier at the church and where the river Svartån enters the lake. To go there you can use the 1,5 kilometer blue marked path along the lake which starts at the pier below the church.
On the east side of the lake there are about seventy sommerhouses close to the water. Possible fishingplaces are at the a cliff in the southest corner of the lake on the road Ängarp and on the landing stage at Björnklo Beach.
In the south part there is another bluemarked path starting west Boda which ends on a small cliff close to the water.
The best fishing is still from a boat.
Please click the map for printing.